Apex Community App Feature Spotlight: Extra Patrol Request Form
Date: April 3, 2021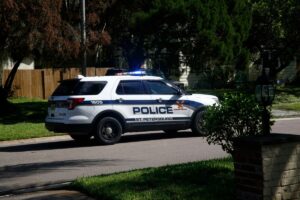 If you've ever been part of a neighborhood watch app like NextDoor or joined a local Facebook group, you know that residents love to chat about local happenings. In addition to restaurant openings, school news, and runaway cats, people often have concerns about unusual activity or behavior in their town or neighborhood that they know is atypical. After all, no one knows a neighborhood like those who live there! Some of these oddities may concern residents but they are not illegal or of high enough concern to call 911, yet the residents would still like to have some peace of mind by alerting local authorities.
Enter: the Extra Patrol Request Form, which can be added directly to Apex Mobile community apps. This is a form for residents to fill out to request an extra patrol in their neighborhood or place of business. This is helpful for residents that may notice troubling habitual behaviors in an area that do not warrant an emergency call, but could be helpful to the community. Extra patrols can be performed at the agency's discretion, when time and resources are available.
Once the form is created within the app, members of the community can fill out the relevant information and submit it for the agency's review. Submissions can go to a person or persons within the agency that can dispatch the extra patrols.
To learn more about the Extra Patrol Request Form feature or to utilize it in your own Agency's app, contact Apex Mobile's customer support team at support@apexmobie.net or call our office line: 949-305-7008.