Apex Rolls Out Custom Landing Pages for All Clients
Date: June 4, 2021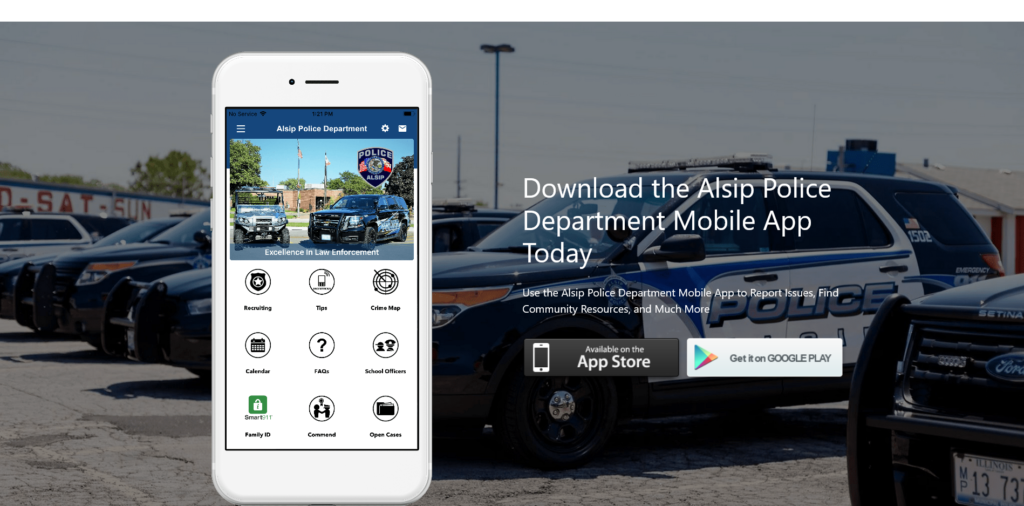 Here at Apex Mobile, we're extremely proud of the technology we create for first responder agencies nationwide. To maximize the effectiveness of our community apps, it's critical that we encourage as many local residents as possible to download the apps, so they can take full advantage of the features and communication we provide. To help accomplish this, we are actively rolling out custom landing pages for each of our community app clients. These landing pages include direct links to the agency's app on the Android or Apple stores, making it as easy as possible for residents to find and download their agency's app.
Enhance Your Agency's Marketing
These custom landing pages can be linked to from anywhere online, including social media, blogs, email signatures, and websites. Some agencies have also created QR codes that link to their landing pages. QR codes can be included on marketing materials or on magnets or stickers on their police vehicles. Other agencies have included either the QR code or written link on city utility bills, newsletters, and featured them in their local newspaper.
We're excited to continue creating new opportunities for our clients to get the most out of their apps. For questions about these new landing pages, don't hesitate to reach out to our customer support team at
support@apexmobile.net
or call our office line: 949-305-7008.