Developing a Social Media Policy for Your Agency
Date: October 5, 2020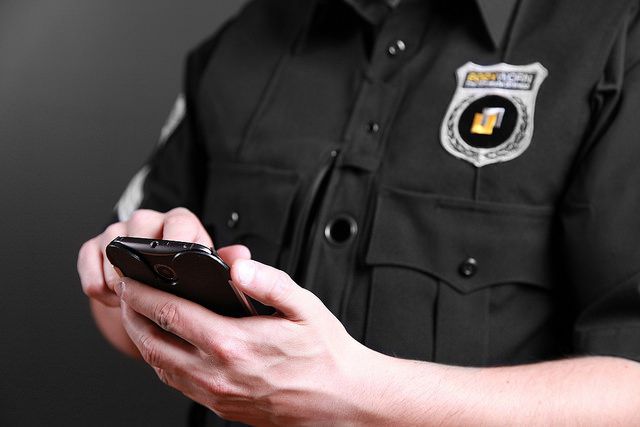 Social media has become an integral part of our society, blending lines between professional and personal use as we communicate 24/7. Social media is a fantastic tool to allow public safety agencies to engage with their public, sharing important information and building a positive brand association. There are some potential pitfalls when it comes to sharing information on social media, and as a government organization, it's a good idea to put some guidelines in place to reduce the risk of appearing unprofessional. 
Why do I need a social media policy?
As a law enforcement agency, developing a written social media policy can provide a framework that defines appropriate and inappropriate kinds of interactions while using these public platforms.
According to the IACP, social media can benefit public safety agencies but having guidelines for its use is important. "The benefits of social media as a cost-effective tool for law enforcement agencies are numerous. Among these benefits are increased community outreach, service development, officer and volunteer recruitment, and enhancement of criminal investigations. When establishing a social media program, agencies should develop an overall social media strategy to be integrated with their overarching communications and outreach plan, as well as accompanying policies and procedures guiding the program's use. In addition, agencies must address personal use of social media by employees, to include prohibited behavior. This should be accompanied by training and education regarding the responsible use of social media, as well as the possible results of its misuse."
Can I just use something that already exists?
Writing a policy from scratch might seem intimidating at first, but it's worthwhile for a few reasons.
In a Social Media Concepts and Issues Paper, the IACP states that though there are federal guidelines, every agency is responsible for its own policies. "While federal law enforcement agencies must abide by the United States Freedom of Information Act, state and local agencies are responsible for adhering to state and local guidelines on open record availability and archiving. Each state has unique caveats to their laws and agencies must be aware of these and the distinct challenges they present for social media content."
So it's important to familiarize yourself with state and local requirements of information management and sharing, and make sure your agency's social media policy reflects those.
In addition, writing a policy yourself allows you to tailor your requirements to your organization's needs, and frame the message to your employees in the most effective way. 
Lauri Stevens, a media consultant for law enforcement agencies, speaks to this in her article Update on Social Media Policies.
"No matter what you read or who you talk to, always honor the culture of your own organization when developing policy. If your agency doesn't need to be overly restrictive and punitive with social media, especially with regard to how you expect sworn officers to behave when representing the department, you will know it. Moreover, the agency will benefit because the officers won't feel like it's just not worth doing because it's too easy to get into trouble."
What should I include in my agency's policy?
There are many things to think through and decisions to make when outlining what your policy will cover. Here are some things to consider:
Who should have access to your agency's official social media accounts? Giving access to multiple people can provide richer content, but you'll need to make sure everyone with access is on the same page and adhering to your policy.

How much info do you want to reveal about active cases, and at what point in the case? For example, will you share evidentiary photographs? Locations of crimes?

Is there an existing communication guide for the department you can reference? 

What kind of tone do you want to use? This can affect how relatable your brand seems but can also impact perceived professionalism.

Should you include rules for how officers use their personal accounts? Personal social media accounts are protected by free speech laws, but you can place restrictions on speech that could undermine or impeach an employee's testimony in court. You may also consider limiting personal sharing of photos of officers in uniform or within the station. 

What happens if someone posts something in violation of these guidelines?
Hopefully this information has helped you feel a bit more prepared to create a social media policy for your agency that will help you take advantage of the benefits of social media while mitigating the risks. For more information on this topic, IACP's Center for Social Media is a good place to explore. To learn more about using digital media to market and brand your agency, contact us Apex Mobile today.