Is Your Agency's Website Sending the Right Message? Design Tips to Improve Public Perception
Date: October 29, 2020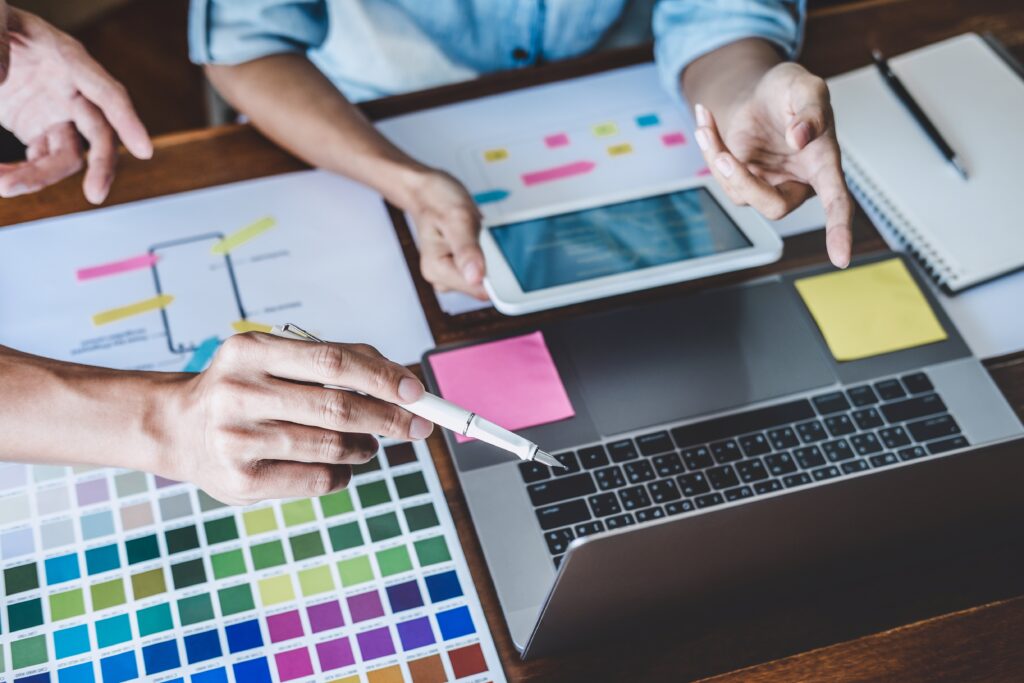 Good website design requires that information is presented in a logical way and is easy to navigate, but there is a lot more to creating a positive user experience for visitors to your website than just layout and facts. 
There is an element of psychology behind the choices that web designers make that create feelings and perceptions in the person viewing the site. These emotions, whether positive or negative, become subconsciously associated with the brand. 
As a public safety agency, it's important to understand the impact these seemingly minor elements can have on how people view your brand. Seasoned designers know how to choose images, fonts, and other elements that will support their client's mission and the feelings they want associated with their brand, but you can apply the same rules yourself when creating media for your agency.
We've rounded up some of the best design tips to help public safety agencies create positive, cohesive messages in the design of their websites, mobile applications, marketing materials, social media, and more. 
Selecting Images
Representation and Diversity
Representation matters, and is vital to helping your audience connect with and relate to your organization. When you choose images to feature on your website, try to use photos of men and women of different ethnicities, ages, and body types. It's especially important for public safety agencies to consider the diversity in the roles within a photo. For instance, if there is a photo of a supervisor and a subordinate, make sure that there is diversity in the ethnicities and genders of the positions, both in that particular photo and when compared to other photos you've chosen to use. Choosing a photo with a criminal? Make sure that you have diversity there too. 
Positive Engagement
In general, first responders should be shown on your website having positive interactions with each other and with the community. Look at the facial expression your subject has in the photo you're considering. What could you imagine they are saying? What is the tone of their voice? Does it match the message that you're trying to convey? Look at the facial expressions of the other people in the photo. Is everyone in the photo content or happy? There aren't exactly "right answers" here, you just want to pause a moment to think about what's being represented and make sure it's consistent with the message you want to send.
Use the Subject's Focus to Drive the Attention of the Viewer
Readers naturally look at what the subject of an image is looking at. If you want people to read what's on the right side of the page, putting a subject on the left looking at the writing on the right will draw the reader's eye to the text. If the subject is looking straight at the reader, it's more psychologically confrontational than if they are looking elsewhere, but that intensity may help drive a point. 
General Design
Font Choices
Look at your font type, font size, font color, and the contrast between the font color and the background. Engagement goes down if things are difficult to read. Make sure the font and contrast convey your message. For example, high contrast and/or colors associated with urgency (like red/orange/yellow) can be effective for a concise, important message but may be too abrasive if you want the viewer to read something in depth.  
Background Use
Sometimes what's happening in the background is as important as the main feature. 
Background patterns can be really helpful in softening messaging or adding interest to blank spaces. 

Background colors should be considered carefully, as mentioned above using colors associated with urgency or very dark colors will give a different sense to someone viewing your site than more calming colors (cool tones) or bright whites. 

Make sure your message isn't drowned out by too much going on on the page. Designers often intentionally leave spaces blank to give the eye a slight rest and draw attention to the page's main focus.
Design is a powerful, but flexible thing. When it comes to many design elements, there aren't unbreakable rules, and what works for one industry or even agency may or may not work well for yours. Just make sure when you're making design choices on behalf of your agency, you consider the diverse backgrounds and perspectives of the people experiencing your brand through media, and the power that design has to set the tone.