Phoenix Police Department Launches Apex Mobile Community App
Date: January 7, 2021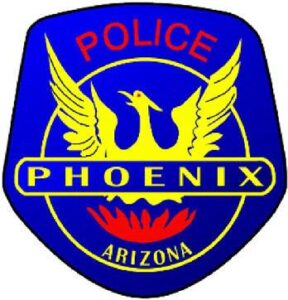 We are excited to announce the launch of a custom Apex Mobile application featuring the Phoenix, Arizona Police Department. Supporting the 5th largest city in the U.S., the Phoenix PD understands the need for a convenient, direct connection with the 1.6M residents they protect and serve.
Standout features of the Phoenix PD's app include:
Online Reporting – qualifying crimes can be reported online.
Precinct information – view specific information for each of Phoenix's precincts, submit tips, and view posts from precinct captains pertinent to that precinct.
Virtual block watch – register your cameras with the police department to help solve and prevent crime. Submit video tips directly from the app.
Access local community mental health contacts.
View department news, crime maps, directories, and Be On the Lookouts
Plus many more features all designed to enhance communication and inform the public.
The technology that powers Phoenix PD's app is Apex Mobile's proprietary platform. Apex's technology was designed to help public safety agencies across the country develop, deploy, and manage mobile apps that drive effective community engagement, and is being used by a fast-growing network of public safety agencies nationwide. To learn more about Apex Mobile's community apps, Contact Us.