When Every Second Counts: Using Apex Mobile's Family ID Feature to Assist in Missing Person Cases
Date: June 29, 2020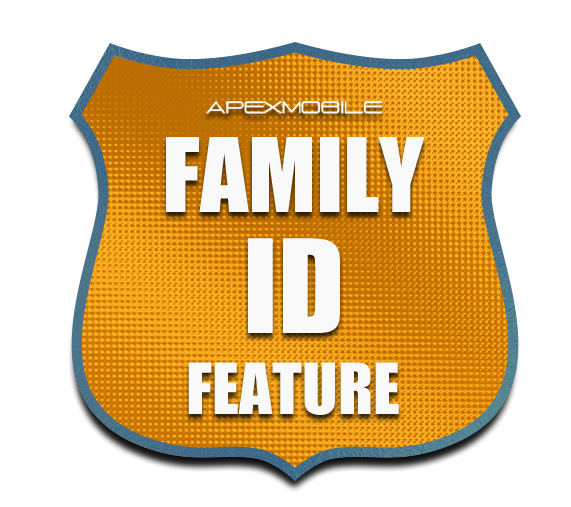 The first few hours after a person goes missing are extremely critical, and no one knows that better than first responders. Being able to quickly gather data about the missing person can mean the difference between finding that individual and a tragedy befalling them. 
For years the FBI has provided agencies small boxes they could take to schools, parents, or those caring for sensitive populations, and use the boxes to collect and store personal information that could help law enforcement quickly begin the search for that person, should they go missing. This process has documented success, but we at Apex Mobile have developed technology to make it even more efficient.
The Family ID feature takes the traditional information box idea and digitizes it, making it easy to share the information instantly between those on the case, and readily accessible for staff to post across social media and other online and media channels. 
Here's how it works. Each member of a person's family can have a unique profile built directly on the person's app. The profiles can include medical history information, medication needs, physical descriptions, special needs, and more. If a crisis develops, this information (which is stored exclusively on the individual's app) can be shared with police, giving law enforcement a strong start in finding the person as quickly as possible. 
This feature is just one of many helpful tools designed to enhance communication between law enforcement agencies and the public they serve. To learn about this and other Apex Mobile app features, get in touch with us.